If you're planning on taking The Grand Tour, be sure to download the Artcodes app to receive special offers and other treats. Look out for Artcodes images which can be scanned to reveal discounts in a range of cafes, shops, and museum entry.
Smart Serviced Apartments
Enjoy 10% discount on your stay in Nottingham
Extend your Grand Tour and enjoy a touch of luxury in your choice of two Nottingham city apartments. 'The Arbor' is just a stone's throw away from The Arboretum (said to be J.M. Barrie's inspiration for Peter Pan), while 'The Wiverton' is located within a Grade II listed building designed by renowned Nottinghamshire architect Watson Fothergill. These home-from-homes are sure to offer you the perfect base from which to explore everything the Grand Tour has to offer. Discover more and book
Discount code: GRANDTOUR18
Creswell Crags
Hot drink and a slice of cake for £5 / 10% discount the Rock Art tour.
Just a mile away from The Harley Gallery at Welbeck lies Creswell Crags, home of the ice age hunter. This limestone gorge gives a fascinating insight into the life of Neanderthals and Early Modern Humans through stone tools and the remains of Ice Age animals dating from 50,000 to 10,000 years ago.
Creswell Crags is also home to the most northern and earliest discovered Ice Age cave art in the UK. At 12,500 years old, this art is as impressive as it is humbling, having only been discovered 15 years ago.
Redeem: Just quote 'The Grand Tour' at the desk to receive either of these offers.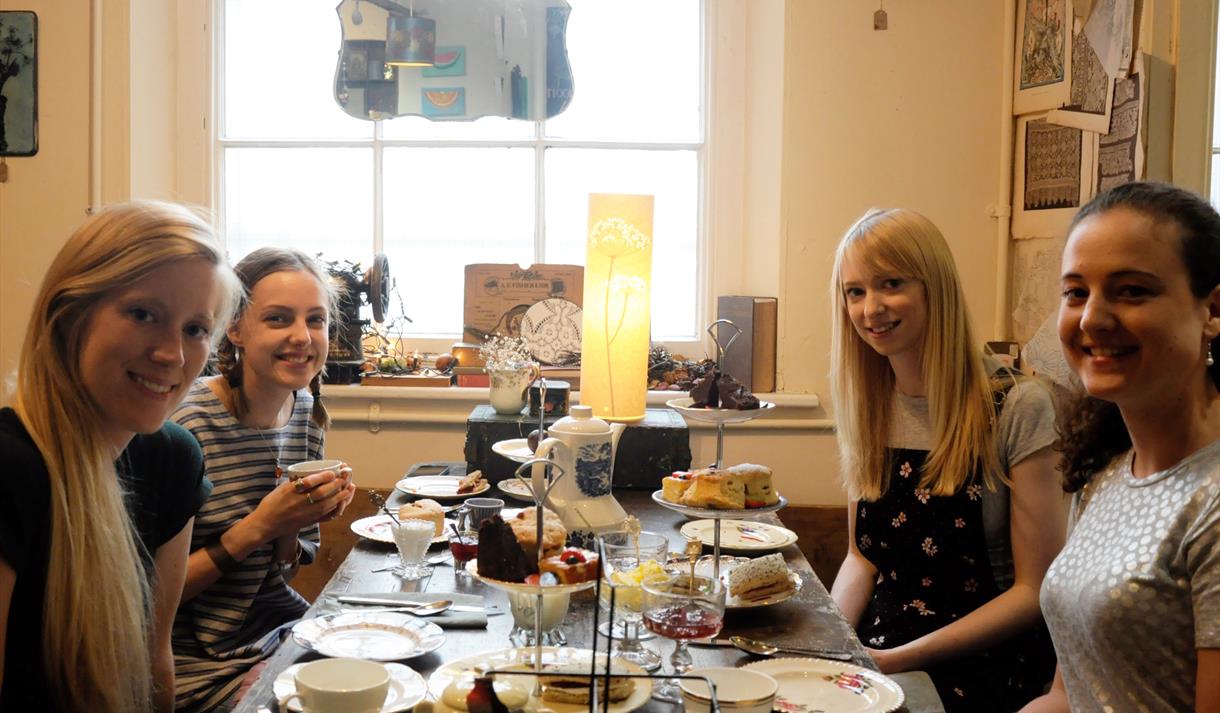 Debbie Bryan
The Grand Tour High Tea
Tucked away on St Mary's Gate in Nottingham city centre is Debbie Bryan, creative retailer and tea room. With Nottingham Contemporary and Syson Gallery just moments away, it's the perfect hideaway for a special treat.
The Grand Tour High Tea experience begins with Pimm's on arrival and a Nottingham Lace trim gift, followed by a delicious array of cakes, scones and sandwiches – with traditional, vegetarian, gluten free and vegan menus available.
Further details here.
£26 per person.