Ways to become a Certified Information Systems Security Professional?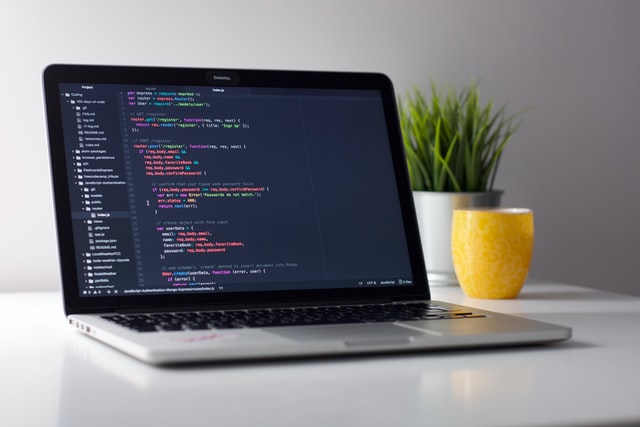 Presently we are living in a digital era, where everything is stored digitally, from money transactions to storage of confidential data of any organization. Well, when it comes to any type of advancement in any field, then there will always come a threat sticking with that advancement. Digitalization is a boon for us, but if used to fulfil notorious motives, then we will be doomed.
Organizations around the globe are adopting the latest trends of technology; they use these latest technologies to provide better, while they regularly try to troubleshoot cybercrime. As we said with every technological advancement, there will come threats regarding the same, and for the advancement of the cyber world, companies always face cyber threats. There are some professionals out there who are constantly making use of new codes and programs to steal information and confidential data from any database all around the world. These people are not easy to trace, but their actions can be traced very well, even before they harm the systems of any organization.
Here in these circumstances, there are well-trained professionals who take charge to eradicate such threats for organizations all around the world. These professionals are highly experienced and skilled in detecting, manage, and monitor IT System Security of any organization irrespective of industries. And in order to check issues, organizations around the globe are now searching for these professionals who are equipped with deep knowledge and high-level skills to manage and monitor Information Systems Security of such organizations.
But then there are other requirements which are anticipated in such professionals, i.e., these professionals should be certified from an esteemed and globally recognized association. This is where a Certified Information Systems Security Professional (CISSP) comes under the spotlight. Well, a CISSP is a professional who tends to have years of experience in the IT security field. And the CISSP certification is enough to prove the required eligibility of these professionals. The certification is the topmost level of certification, which requires experience to apply.
In this article, we'll take a closer look at the CISSP Certification, where we'll describe how to get this certification.
Who Provides the CISSP Certification?
Before understanding the procedures to get the CISSP Certification to let's first focus on the body that provides this certification.
International Information Systems Security Certification Consortium, i.e. (ISC)², is a non-profitable organization that has successfully maintained its excellence in providing professionals with CISSP Certification, which is seen as the most appreciated certification in the world of cybersecurity. This organization has successfully produced numerous CISSP certified professionals all across the world for 25 years from now. Every organization demands the CISSP certification when it comes to hiring Information Systems Security Experts. 
The (ISC)² is an ISO certified organization that has pledged to eradicate the cyber threats effectively by validating the skills and knowledge of professionals who as a System Security Expert. In the whole cybersecurity landscape, these the CISSPs are appreciated for providing impeccable services to protect the IT system in various industry verticals.
Eligibility Criteria for getting the CISSP certification
You may not think that getting the CISSP certification is easy or something near to that, but in fact, it takes more than five years of experience in the cybersecurity field in order to apply for this certification. Not only that, but you have to provide the ISC² with proof of working in any two domains of system security work career out of 8 domains.
The eight domains of system security are:
Security Development
IT Asset Security Management
Security Management of Access
Software Development
Risk Detection and Management
Security Engineering
Operations related to security
Security Management related to Comminutions and Networking
These are the domains out of which you, as a CISSP Certification aspirant, must have work experience in any 2 domains. The stakes are high to apply for the CISSP Certification because you will not protect the system information. You should also have the ability and knowledge to forecast security threats before such threats harm any system.
Now if you don't have such credentials then, there are certain alternatives to achieve the CISSP Certification, the alternatives are as follows:
Suppose you don't have the required minimum experience for the certification. Then you can achieve Associate level CISSP certification, and then you can achieve the CISSP certification after gaining the required experience.
If you don't have the minimum experience, but you have a four years degree, then you will be provided with CISSP Training with a condition to gain the required experience for CISSP certification within 6 years of getting the CISSP certification.
Background Checks regarding CISSP certification
So, background check is carried out by ISC² in order to check whether the aspirant has done any type of forgery related to security or whether the individual has done something notorious in the past years. If the ISC2 finds out any type of such record in the aspirants' career record, then, the aspirant will not be able to get the CISSP certification ever.
Understanding the Endorsement Procedure of CISSP certification
This process is completely online, where you will be endorsed by the members of ISC2. These members will are the CISSP professionals who will give validation for you to the ISC2, in this process the members of ISC2 will inform to the consortium body that you have successfully gained the knowledge and skills required to get the certification, while they will also inform the consortium body that you have a clean career record. It is important for you to maintain a good relationship with the member who will endorse you. If you fail to do so, then you will not get the CISSP certification.
You have to go through a lot in, so make sure that each effort of yours should count. The procedure of getting CISSP certification is so challenging because this organization has to be very cautious about providing the CISSP certification. This is so because, after getting the CISSP certification, such a professional will later become a member of the ISC2. There are certain more confidential protocols to follow in the future as a member of ISC2. As described in the earlier context, the roles and responsibilities of a CISSP professional is not a joke; the responsibilities are bigger than you can think.
So, these are the ways and precautions you need to follow obediently to become a CISSP.